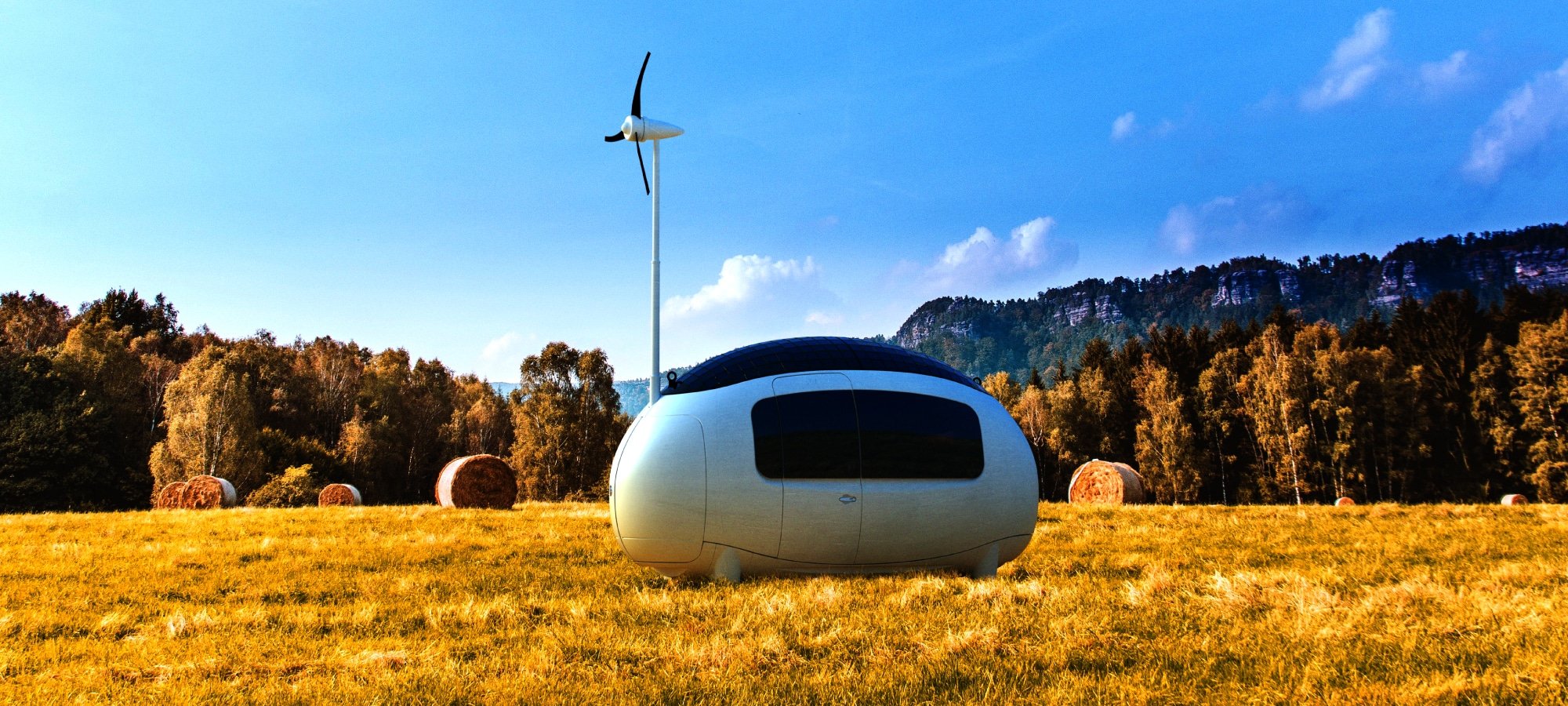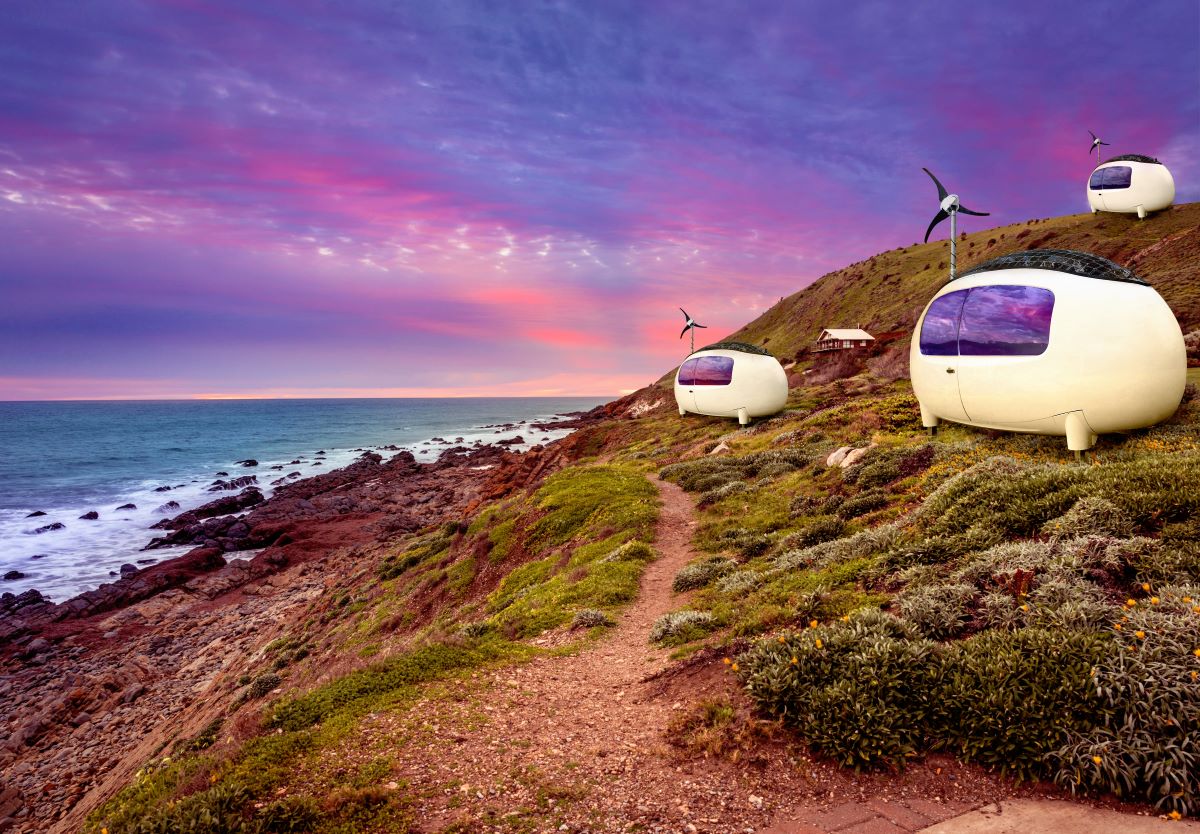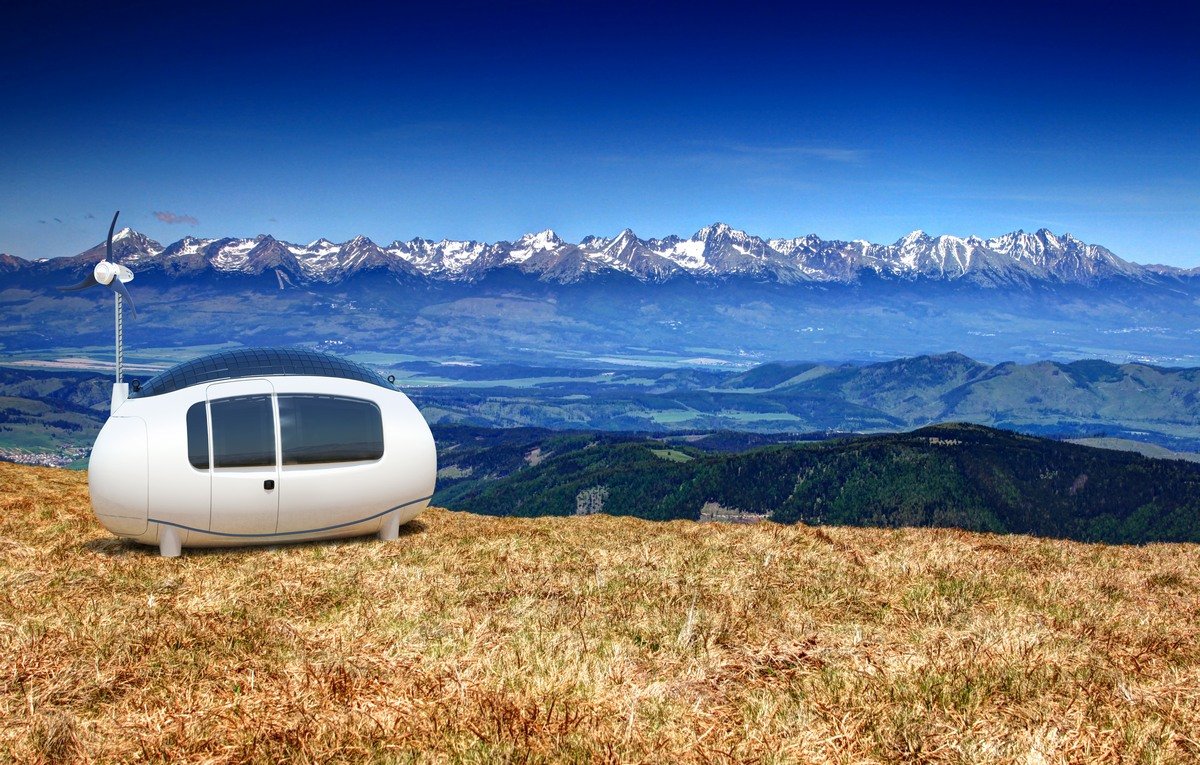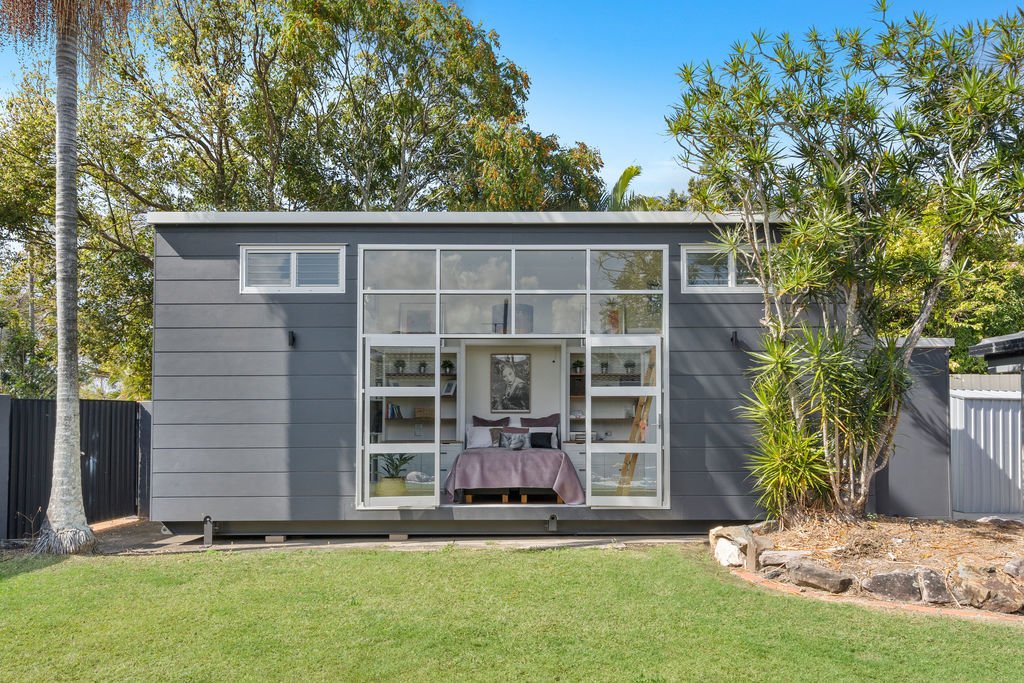 Do any of these appeal to you?
Living Mortgage-Free
The Minimalist Lifestyle
Eco-friendly, 100% Off-grid Living
Affordable Granny Flat Alternative
Unique Accommodation Offerings
Earning a Passive Income with AirBnb
Introducing The Ecocapsule
Looking For A Unique Eco Tiny Home? Consider An Ecocapsule
Ecocapsules are the latest offering at Wayfarer Tiny Homes. Arriving to you completely assembled, Ecocapsules can be used practically anywhere.
Containing all the modern amenities you'd expect from a state of the art tiny home, these unique pod shaped eco homes include full bathroom and shower, kitchenette with a mini fridge, single bed that folds out into a double, integrated heating and cooling, waterless toilet, water heater, and ample storage.

Excitingly, they are also:
Zero emission

– fully self sustainable, these capsule homes generate their own renewable electricity from both built-in solar panels and wind turbine. Ecocapsule is also designed for maximum rainwater collection and grey water recycling.
Fully mobile

– At 2.2m wide and a max of 2220 kg, Ecocapsules can be easily relocated by truck or helicopter. Custom designed Ecocapsule trailers are also available for use with a passenger car. You can also turn your Ecocapsule into a houseboat on its own custom designed Ecocapsule pontoon.
Commercial opportunities

– available for bulk orders. Corporate / branded wrap signage offers sponsorship opportunities for those wanting to further monetise their Ecocapsule investment.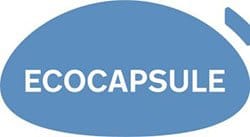 Designer Off-grid Living
These capsule homes also offer boundless opportunities as:
Portable, self sustainable, unique and well priced Ecocapsules are the tiny home of the future. They really are the best offering for luxury accomodation on a tiny footprint, both for your land, and the earth.
Backyard office pods – A fully self contained workspace that doesn't cost the earth and makes working from home more productive without unwanted interruption.
Commercial accommodation – unique, small, portable Ecocapsules can be put anywhere, providing opportunity not just for holiday makers but corporate staff requiring on site accomodation for transient or remote locations.
AirBNB investments – do you live somewhere interesting? Or somewhere with great demand for temporary accomodation? These eco-friendly capsule homes, and tiny homes in general, are growing in popularity as unique AirBNB offerings and you can get an idea of rental returns, download our free Rental Returns Calculator.
Eco friendly off grid granny flats

– for extra space either for granny, or anyone else who wants to come and visit.
Alternative living space

– when you want to be able to spend some time on that idealistic block of land you purchased that doesn't have power or amenities.
Inspired To Learn More About Endless Possibilities?
Eco Tiny Homes – Off Grid Or On Grid
All tiny homes for sale include the modern conveniences you would expect in a regular home, with the added benefits of eco-friendly design and the option of off grid living.

Features you can enjoy in all of our tiny homes include:
Architectural design ensures the best luxury living

– Our Model B & X tiny homes include not one but two full size queen beds, plus dual wardrobes. Bathrooms include a full size freestanding bath and shower. The kitchen is chef inspired and includes extensive storage with your choice of quality appliances from our recommended suppliers.
Professional engineering designed for the harsh Australian climate – We choose to construct our eco tiny homes primarily from 100% recyclable structural concrete products. This provides you with a home resistant to rot, termites and pests. This also results in a tiny home featuring a low fire rating. Our 'Earth Anchor' tie ensures that you will stay still regardless of what Mother Nature throws at you with a C4 cyclonic wind rating.
Floor to ceiling panoramic windows – our stunning windows provide not only a home filled with light and a view of wherever you position your relocatable home but also passive heating and cooling. During the winter months your home will welcome the sun for heating, and during the summer months you will open your windows for cross ventilation and the evening breeze.
Custom options for your tiny home – Everyone who buys a tiny home from Wayfarer Tiny Homes has access to our in house Interior Designer to customise your living spaces ensuring your eco tiny house becomes an eco tiny home.
Options for an off grid tiny home – All our tiny homes come with a waterless composting toilet and a proprietary greywater treatment processing plant on board. leaving you with clean water suitable for your nearby vegetable garden or to wash a car. Our Model B tiny home is designed to be connected to power, water and the internet, while our Model X home has the added advantage of a 6.5Kw solar panel system with generator backup allowing you to take your tiny home completely off grid.
Wayfarer Tiny Homes are built with living in mind. We know that the key to living large is having less to clean, less mortgage, and more time to live and enjoy the company of family and friends.
Are You Ready To Enjoy More Living In Less Space?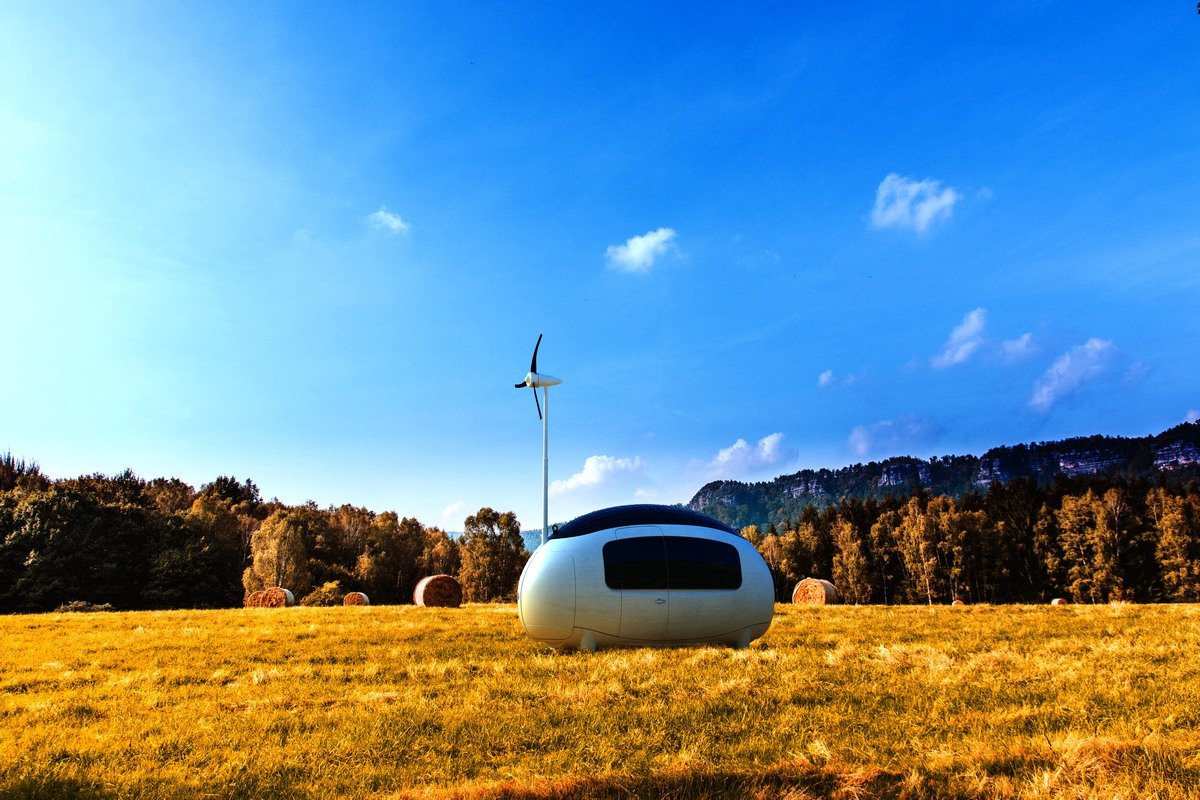 Temporary, Transportable Accomodation
Imagine the opportunity a strategically placed tiny home on their property creates! Now imagine a group of them!
Our upmarket, self-contained, off-grid accommodation solutions are ideal for civil construction and mine sites, uni accommodation and more.
Our Tiny Home Solutions are ideal for if you're:
just starting out or starting over
work from home
require additional, relocatable accommodation
ready to embrace the eco-friendly, off-grid sustainable lifestyle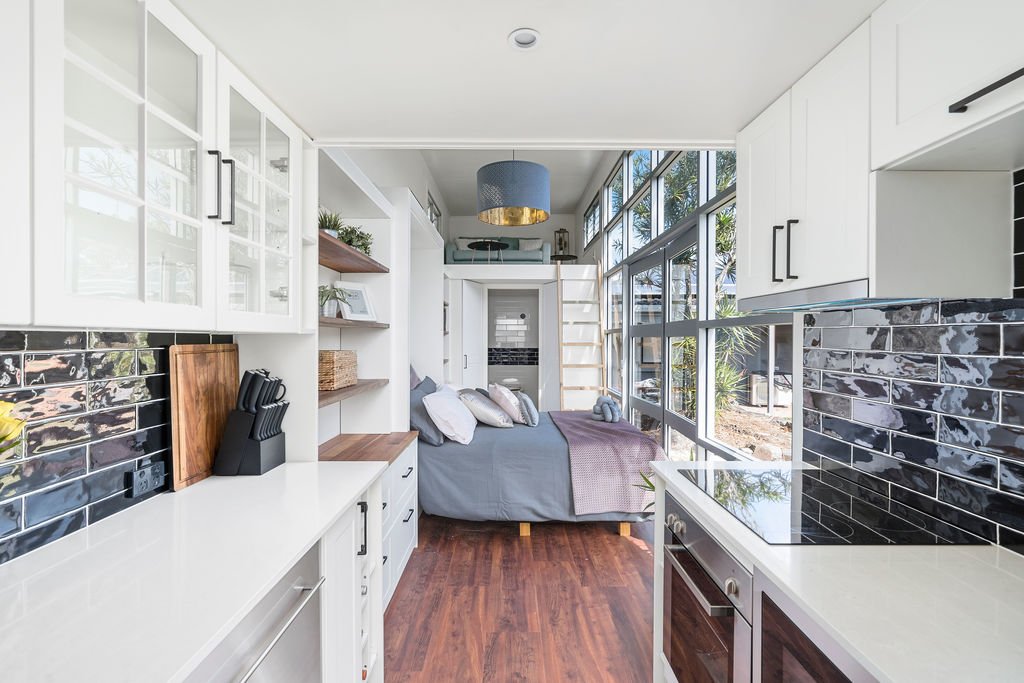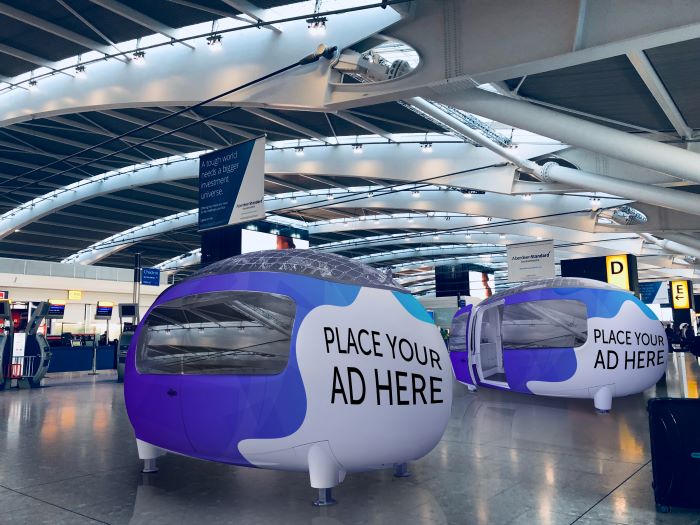 Eco Friendly Accommodation Solutions
Transform almost any rural property into an eco retreat or resort. Within hours, you can be making a return on your investment, with little to no land development and easy installation.
Airport Accommodation & Signage
Fully self contained capsule accommodation
Can be 'plugged' into mains power for indoor operation
Highly visible sponsorship
High yield investment opportunities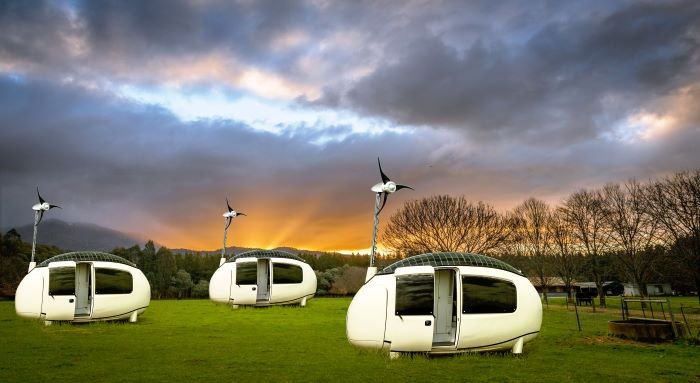 Some of our partners…

Looking for a Payment Plan?
We've partnered with Handypay, offering affordable loans for Tiny Houses.